A stay in our Villa Kofler Hotel in Campitello di Fassa, a pleasant town in the Fassa Valley, is a trip within a trip. Our small design hotel de charme has 10 double suites and 2 apartments where you can live vivid emotions, surrounded by the magic scenario of the Dolomites, which have been declared a UNESCO World Heritage Site.
Each suite of the Resort is equipped with a private wellness area with a sauna and a rain shower with chromotherapy function that will make you relax in full privacy. To complete the cozy atmosphere you will find a hot tub for two people, a warm fireplace or a masonry heater, depending on your room choice.
Not only relaxing moments
In our comfortable hotel you will find the library, the stube corner, the gym and other utility rooms such as a storage with access code and CCTV, to place bicycles and skis/ski boots in private heated lockers. All sport lovers can count on the owner Ivo, a ski teacher, archery instructor and a Mountain Guide, for the best recommendations on what to do.
With one wing beat to the Dolomites
Did you know that you can reach the DOLOMITES UNESCO WORLD HERITAGE with a one wings beat?
In less than three hours you can reach our Villa Kofler from the Northern European metropolises with a direct flight to the Alpine town of Bolzano and a subsequent transfer to the Val di Fassa. With the exclusive airline "Sky Alps" you fly safely and without stress - and directly into the heart of the DOLOMITES UNESCO WORLD HERITAGE.
Unforgettable vacations in a breathtaking natural landscape - just one wing beat away from home.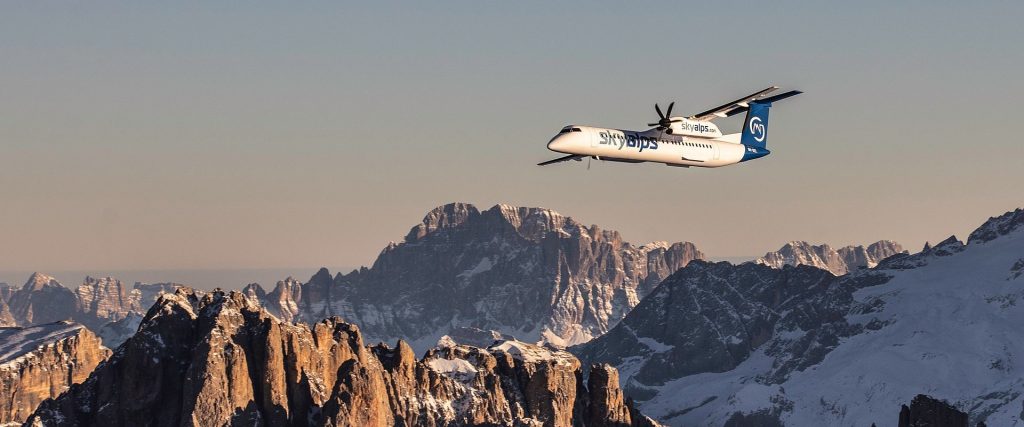 We think that the best advertising is our clients' satisfaction.
Everything was excellent!
Our dear friends, we want to thank you for your welcoming attitude and your attentions during the three days we stayed with you at your excellent hotel. We loved the place and we loved the people who assisted us during our stay at your hotel. During our past holidays we stayed at 7 different hotels - all of them having a similar category of yours- and we must assure you that yours was the best one: everything was excellent from the food to the treatment we received from all the staff.
We will soon come back to the Dolomites and we don't have any doubt that we will stay at your hotel again!
A great hug from the Basque Country
A & F
Amazing Experience!
This has been an amazing experience. The apartment is beautiful and with top comfort. The location is also perfect. If I could rate more than 5 stars I would. Personnel is also very polite and the village is a small treasure.
The best room in many years
I was surprised when I saw my room. It was big in two floors. 1 floor had a nice entrance with a sofa, Sauna and a proper shower. On second floor there was a wall designed bedroom, walkincloset, and a great bathroom. The breakfast was very Italian, with what ever you would like. The family was very service oriented. I will go back.
Wonderful
We stayed 5 nights in the room "New York", what can I say ... beautiful and very nice furnishings, infrared sauna and private Jacuzzi! Staff always kind and helpful, ready to recommend routes and excursions! Breakfast? Super! Recommended!!!
That's great! We'll be back this winter! 
Beautiful room, large, clean and modern, equipped with every comfort, flat screen, fireplace, sauna, jacuzzi, safe, CD player and even kettle with various infusions and herbal teas! Recommended! We'll be back! Very close to the thermal baths and in the center of town!
Beautiful holiday!
Beautiful and well-managed hotel with wonderful suites. In the room there is jacuzzi and wellness area. Very suitable for those who want to relax and have every comfort.
Fantastic
High-class hotel with a staff always present and available. Perfect cleanliness of the rooms, spacious and with the added bonus of the infrared sauna. 5 stars amply deserved.
Simply enchanting...
The hotel offers a few rooms but with attention to every detail of the furnishings. We stayed in the room Montreal a real wooden cabin with fireplace, sauna and Jacuzzi. The breakfast offers a wide choice. The staff and owners are very friendly and helpful.
Excellent
This property is suitable for those who want a relaxing holiday. The staff always present is never intrusive you feel at home with all the comforts possible. The location is strategic a few steps from the center and the cable car that leads to Col Rodella.